This is a beautiful morning. A bit chilly at 39* but beautiful anyway.
Lots of things going on around here, trying to get housework done and finish up outside things before a cold snap hits us this week. I am not wanting to put away all the porch furniture, in hopes of a decent day every now and then.
I have these listed in my etsy shop and they are starting to take off.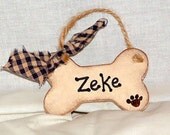 There is a limited supply this year so shop early! I also have some other ornaments that will be hitting my shop in a few days
. So stay tuned in for those.
Most of the trees are now bare of leaves. So that means a never ending battle to keep up with mulching the leaves as they fall. Maybe one more time will do it!
I found turkeys this week at WM for 88 cents a pound. So I need to get some things used up in my freezer so I can fit one in there.
What things are you doing to get ready for the winter ahead?